Middle age–It can be the best of times and the worst of times…
If you are coping with change, divorce, empty nesting, grief, or feeling stuck, I want you to know you are not alone. Before starting www.sharingajourney.com, I had a consulting firm that specialized in strategic planning. I worked with CEO's helping them create new visions for their companies and navigate their businesses into stronger positions. I have always been good at putting myself aside to help others. Little did I know that I would one day need to apply the skills I had used to help others to my own life.
You may already know a little about my story- one morning, after dropping my daughter off at the bus stop I realized I it was time for me to make changes in my life. In eight months, I turned my life around while going through menopause, getting a divorce, empty nesting, moving house, and starting completely over.  
The day I dropped my daughter off at the bus stop was not really the starting point, rather it was the culmination of lots of little things I had put aside and not dealt with for many years.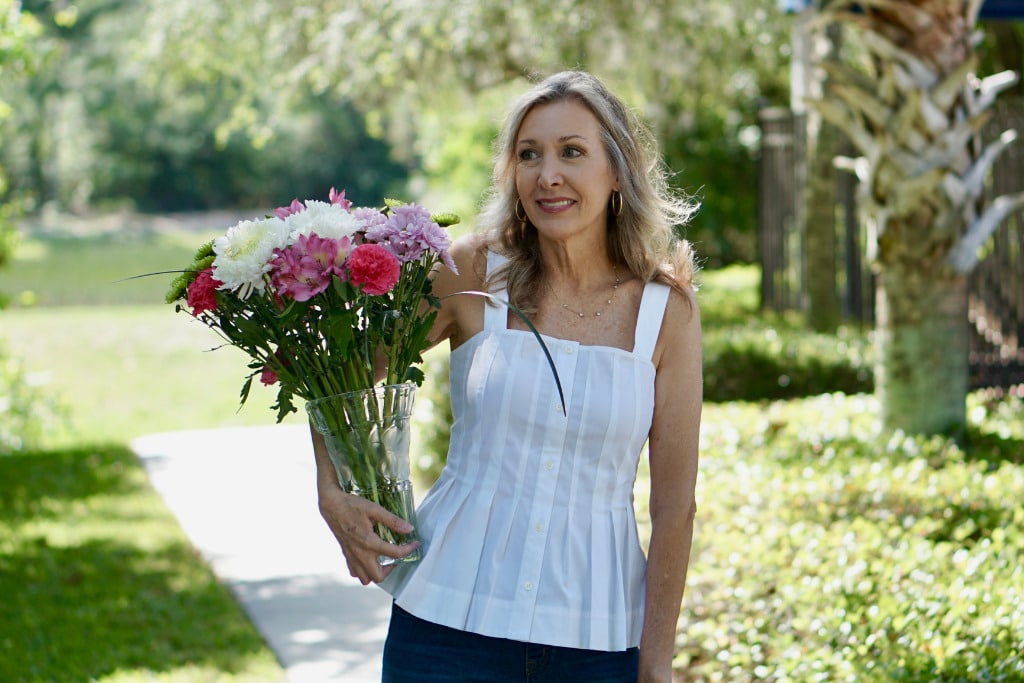 That day, I realized I wasn't getting any younger, and that there had to be something better out there for me.  I knew it was time to take a good look at what was going on in my life and map out a new course for my future.  Maybe you feel that way too. I want you to know that we all struggle at various times in our lives and there is nothing wrong with getting help.
In my e-book, Graceful Transitions, I share how I created my path forward, how I worked through loss, grief, the physical changes of menopause, and how I shifted from being a full-time mom to an empty nester. I want you to know that if you are dealing with any of these things, there is hope and a way forward.
Its not too late for you to create the life of your dreams and I can show you how. 
In Graceful Transitions, I share the steps I took to map my way forward, and leave space for you to think about your own life. I've added worksheet pages so you can track along and start to craft your own plan.
These past five years have been a journey of ups and downs no question, but I feel like I've found some of the answers I was looking for.   And best of all, you can too.