While many of us wear sunglasses all year round, early summer seems to be the time of year that we think of purchasing them. Whether we return to classic favorites like the Ray-Ban Aviator or are down with trying something new, sunglasses are a fun way to elevate our outfits—in addition to protecting our eyes from the sun.
Before we get started picking out your best sunglasses, here are a few important basics to look for when choosing the perfect pair. First, you will want to look for UVA and UVB protection. Whether you buy your sunglasses from the drugstore or a boutique, look for a sticker on the lenses or a tag on the glasses that indicates they have these protections. This small step will help prevent macular degeneration. If the glasses do not have those stickers, it's best to pass on the glasses—no matter how cute they are. Wearing dark glasses without sun protection can magnify harmful UV rays' damage—and we don't want that!
When buying a new pair of sunglasses, especially high-end sunglasses, be sure to check the brand's return, repair, and replacement policy. I once bought a pair of Chanel sunglasses, which broke three weeks after I purchased them. I went to the store to return them and was told I would have to send them to the company for repair. The cost would be $10. I mailed them in with the receipt and paperwork. Two months later, the glasses were returned to me still broken in the same packaging—no note, no explanation. A friend, on the other hand, send his glasses to the same company for repair and received a pair of new replacement glasses. Some brands offer guarantees, while others don't. When you are buying an expensive pair of sunglasses, it's important to know the brand's policies.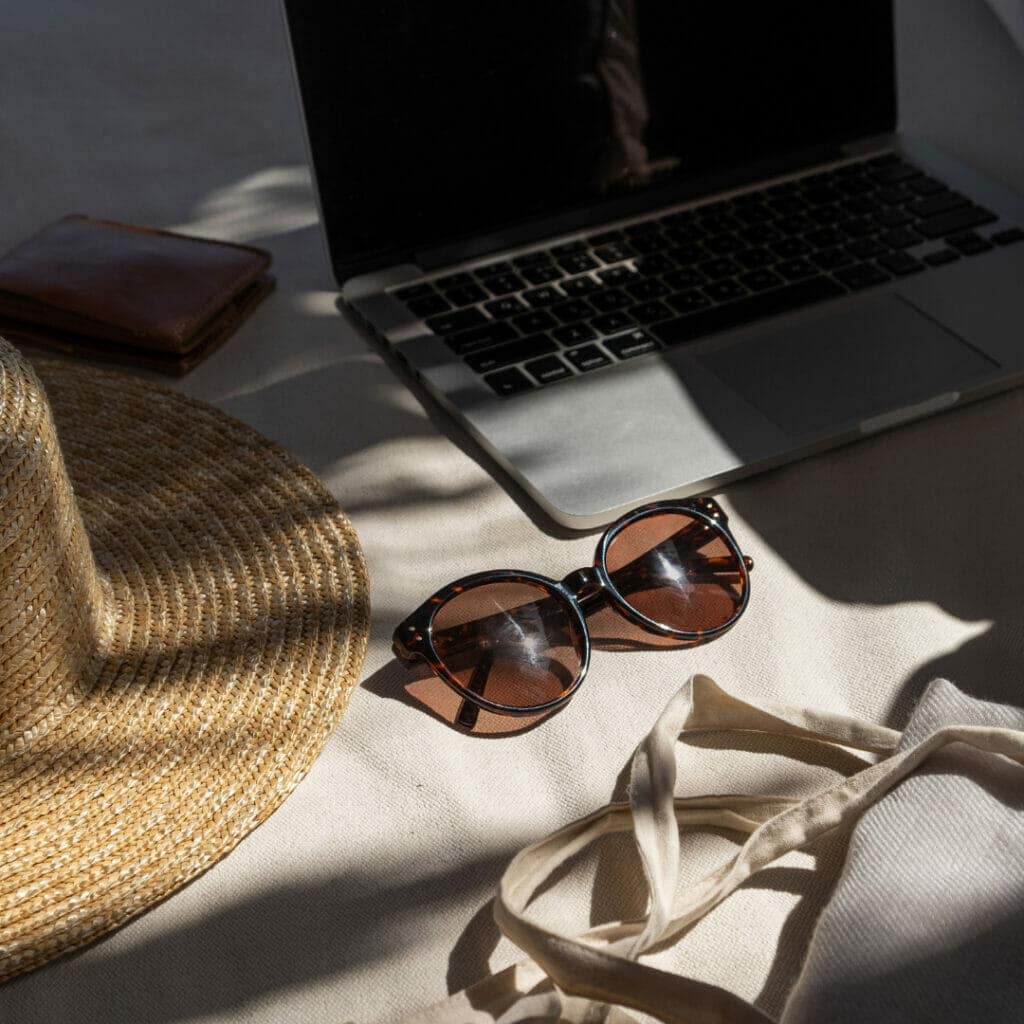 Finally, it's so important to try on the glasses to be sure they are comfortable. A lightweight, comfortable frame is super important, no matter how bold the frames are. If they aren't comfortable, you aren't going to wear them, no matter the price point, and no matter how great they look.
While some of us choose the perfect pair of high-end sunnies, others choose glasses at a modest or affordable price and don't worry if they get broken, lost, or stolen.
Some of us have massive sunglasses collections, while others find their perfect pair in a timeless style and wear them till they fall apart. Whichever way you roll, if you looking for the perfect designer sunglasses to complete your look, check out our top picks for women over 50! With a variety of styles and colors to choose from, you're sure to find the ideal pair. Plus, with plenty of UV protection, you'll be able to stay safe and stylish all summer long!
So let's get down to the important questions:
What color frames should you choose?
If you are a person who goes with a single pair of sunglasses, black, brown, or metal frames are best. Choose black if your wardrobe is mainly cool-toned, and brown if your wardrobe is warm-toned, If you prefer a metal frame, silver tends to look best on cool skin tones while gold is best for warm skin tones. Choose frame colors that go with the majority of your wardrobe.
If you want glasses that go with absolutely everything, choose a rimless style, though you will have to be careful, as this style of lens is the most fragile.
If you love changing things up, and you love color, you are likely to have several pairs of sunglasses, and you don't need advice, the sky is the limit—choose what works best for a specific outfit—buy something fun that is on-trend, choose a bright pair for a fun pop of color. If you fall into this category, you are likely to be interested in this year's trends so be sure to check out our selections below.
Which sunglass shapes work best with my face shape?
Face shapes are divided into several basic shapes, round, oval, square, diamond, heart, and triangle shapes. To find your face shape, take a photo of yourself looking straight into the camera with your hair pulled back so you can see the shape of your face. Then draw around the perimeter of your face with a marker so you can see the overall shape. It's as simple as that. You can also do this in the bathroom mirror—trace the shape of your face with lipstick, and voila, you will be able to see your predominant face shape. Once you know your face shape, you can use this guide to narrow down glasses that will look best on you.
People with round faces look great in square frames, rectangular shape glasses, cat-eye, and geometric styles. People with oval face shapes look great in most frame shapes. Heart-shaped faces look great in round glasses and aviator styles, while square face shapes look great in oval shapes and round glasses. Glasses for people with diamond-shaped faces look great in brow line glasses, and round glasses.
Style Tip: Many websites such as Warbly Parker have apps that allow you to upload your photo and "try on" various glass shapes to determine which looks best. Getting help choosing frames from a well-trained optician is another way to find out which frame shape works best for you. I've found that when you know which shapes generally look best on you, it's a lot easier when you go shopping—you can eliminate all the shapes you know won't work and focus on just the ones that you know look best with your face shape.
Which sunglass styles are best for women over 50?
When it comes to sunglasses, there aren't any age-related rules—the best sunglasses reflect a woman's own personal style. Choose the shape and style that work best for your face shape and for the activity you plan to wear them. If you are a sporty person, look for glasses that stay put and the nose bridge won't slide when you perspire. If you are on the water or plan to use your glasses for driving, choose glasses with polarized lenses so they are easier on your eyes. If you are a fashionista, check out all the fun designer glasses, and if you are a lover of all things classic, there are lots of great classic styles to choose from.
Gucci
Oversized Square
Gucci
Logo Oval
Isabel Marant
Round
.
Oversized Sunglasses: Oversized frames are great for running out without makeup, and are a favorite of mine. However, this type of sunglass is not great for small faces, the oversized glasses and bold frames can overwhelm your face. All frame shapes come in both regular and oversize, which allows you to choose which you like best.
Classic Style Glasses tend to look great on many face shapes and always look great no matter what the current trends. Ray-Ban is a great brand for classic silhouettes, such as the Aviator and Wayfarer styles.
Cat Eye sunglasses: cat-eye silhouettes have been having a moment over the last few years, look for slightly oversized cat-eye frames to be on-trend in 2022. Saint Laurent Mica cat eye is a great choice.
Round Sunglasses: Chloe's round frames are super popular as are the Isabel Marant glasses shown above, and they are a little less pricey.
Aviator Sunglasses were made popular during WW2 and have stood the test of time as they are both practical and stylish. Rayban Aviator glasses are the go to-but these are really fun.
Retro Sunglasses this year's retro look parent back to the 1970's check out the Gucci shades above–if they don't scream retro, we don't know what does!
Sporty Sunglasses: women with an active lifestyle may prefer sporty shades. Be sure to look for a good fit.
Isabel Marant
CatEye
These come in two other colors.
Dior
Butterfly
Celine
flat top
.
Getting the Best Fit
Here's what to do If your Glasses get loose or don't fit perfectly
If you get a pair of otherwise perfect sunglasses, but they need just a little tweak to get the right fit, stop by an optician's office to have the frames adjusted. They will often do it for free or for a small fee.
How many pairs of sunglasses do you own? Do you have a favorite pair that you wear all the time, or do you like to switch it up and try new styles? No matter what your answer is, we've got some great suggestions for the best designer sunglasses for women over 50. Whether you're looking for a classic style that will never go out of fashion or something more trendy, we've got you covered. So put on your shades and check out our top picks!