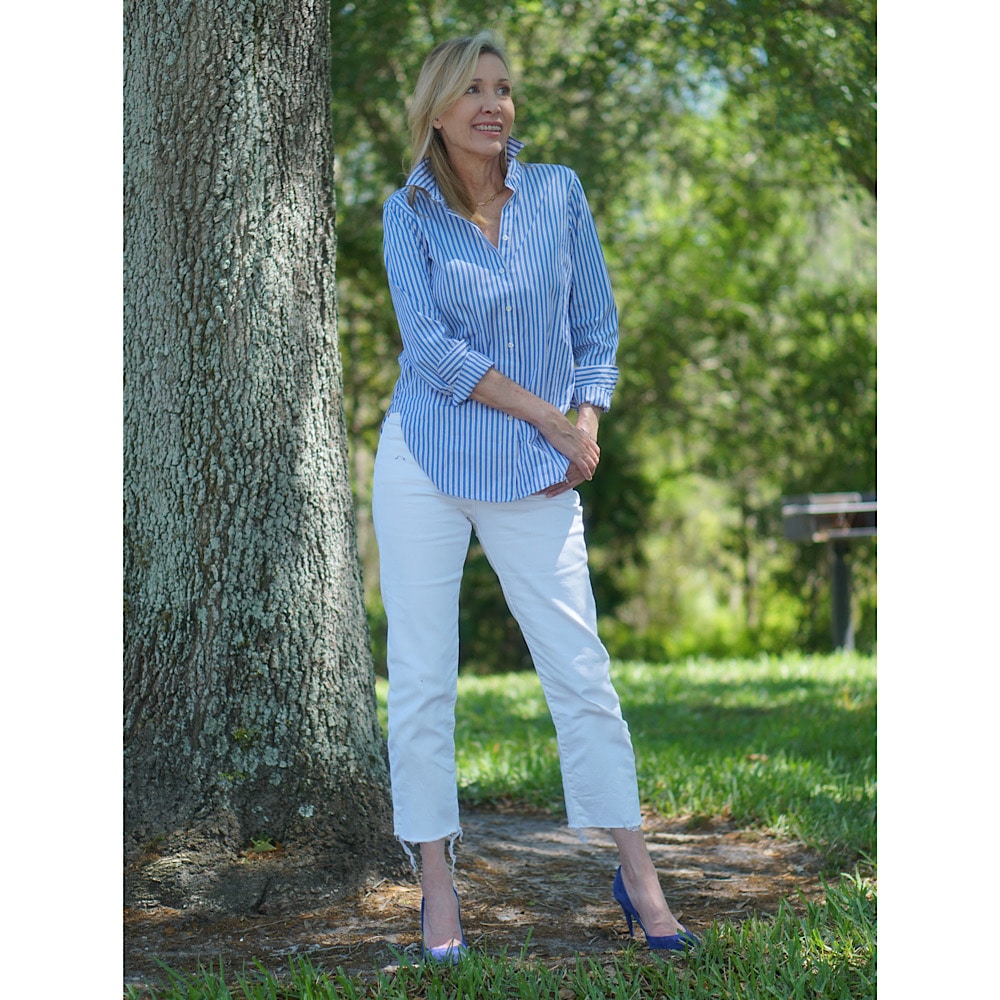 It's summer, it's warm out and with all the heat and humidity, it is one of the hardest times of the year to look amazing. There, I said it. So here are a few fashion and beauty mistakes we make in the summer and a few tips on how to level up your game without a huge amount of effort.
Wearing the wrong undergarments. Perspiration can lead to discomfort, and with the wrong underwear, it's the perfect time of year for infections.  To curb this problem, wear cotton, change out of wet clothing immediately.  Don't forget to check for VPL (Visible panty line) and make sure your underwear isn't showing through under summer's whites. I know, you've heard this before…but it's amazing how many of us still don't head it. Shop my top picks for undergarments below.
Undergarment mistakes aren't limited to the nether regions; wearing the wrong bra is right up there when it comes to fashion faux pas and discomfort.  Strapless bras can make an outfit, but if it doesn't fit properly, there is nothing worse.  Take the time to find just the right fit.  Bra straps can be another problem.  Look for bras and bralettes with pretty straps that coordinate with your strappy tops and sundresses, or try petals (those glue on nipple covers) if you want to go with a no-bra look.  (See my whole post on choosing summer undergarments here)
Sweating in synthetics:  This is an oldie but goodie.  For years, I was into linen, silk, and cotton, but in recent years it's been harder to find natural fiber garments at lower price points so I slipped off the wagon and started buying synthetics.  Well, I'm back to natural fabrics, and what a difference it makes!  I am so much more comfortable in natural fiber clothing, especially here in hot, humid Florida.  
The missing piece:  That third piece that elevates an outfit is hard in the summer when it's super hot, but small pieces of jewelry and hoop earrings can really elevate an outfit.  Wearing gold or silver necklaces that you just leave on for the summer creates that elevated look without having to go to the effort to put something on.  Anklets are on-trend now, and it's those little details that elevate your look.
Self-tanner and body makeup mishaps:  Make sure your self-tanner is dry before dressing, make sure you have removed it from your hands. Try a Tan Build Up Remover Mitt and a Tan Applicator Mitt for a perfect application every time and to make sure you have exfoliated before applying…I have had some of the most embarrassing self-tanner problems.  Take the time to do it right and let it dry completely so you don't stain your clothes. My favorite self-tanner is Coola Sunless Tan Luminizing Body Serum, My Favorite Body Makeup is Nars Monoi Body Glow.
Keeping your Mani/Pedi on point:  Nothing ruins a summer outfit more than looking down and seeing chipping polish or other nail issues.  If your polish is chipping, or you have anything else going on with your nails, take it off chipped polish, touch it up, or wear closed-toe shoes, end of.    
Not wearing sunscreen: it may seem like a small thing now, but trust me, I've spent a fortune getting rid of brown spots on my skin because I didn't wear sunscreen when I was younger. I have a few favorites: DRMTLGY AntiAging Clear Sunscreen, It Cosmetics CC+ SPF 50 Cream, Super Goop Zincscreen Mineral Sunscreen, and Colore Science Sunforgetable Sunscreen (this is the powder I keep in my purse for touchups.)
Not melt proofing your makeup: We want to look amazing in the summer, but carefully applied makeup can easily go sideways in heat and humidity.  I wrote a post about how to melt-proof make up here.
I know you probably thought I was going to talk about short shorts, low cut tops, bare midriffs and the like. That goes without saying, of course. And besides, you already know this, you are an elegant woman, after all. But we all have those moments where we are caught a little off guard, and that is what this post is about. By the way, I've shared some of my favorite undergarments to give you a little inspiration.
Pin this summer fashion mistakes to avoid post for later!

Mature Style: Summer Shapewear for Women Over 50
Spring Dresses for Women Over 50