Here are seven fashion mistakes to avoid that I've made…so you don't have to.
I've shared how I've loved fashion and beauty for as long as I can remember. My first big job was in high end fashion where I was a stylist, helped with displays and modeled.
One of the perks was getting to try on clothes when they first came in along with the 25% discount; though to be honest, 25% didn't go a long way when you are earning minimum wage! A lack of funds didn't stop my friends and I from playing and dreaming of where we would wear the beautiful outfits we created.
During those years, I learned to make considered choices when it came to my wardrobe; I bought into the "investment" wardrobe concept, and on my own, I figured out how to create a capsule wardrobe. I got to style some really great women and model some of the looks I created as well.
Not every outfit worked out though; I've made some serious fashion mistakes to avoid! I learned some very important lessons as a result of mistakes I made along the way. I thought I'd share a few of the mistakes and corresponding lessons because, hey, we are friends here and at best, you might gain something and at the very least, we might have a good laugh together.
7 Fashion Mistakes to Avoid
Fashion Mistake #1: Overly Fussy Styling
I was heavily influenced by magazines when I was younger, and loved layering necklaces, belts and handbags as well as innovative combinations of clothing. I found myself constantly arranging my outfits so they would to look picture perfect, or I'd carry completely useless accessories, just because they looked good with the outfit. I was always trying to figure out how to make impractical, editorial styles work in real life. Lesson: Less is more; I don't like too may accessories weighing me down.
Fashion Mistake #2: Overly Fussy Clothes
Back in the day, I loved super feminine clothing; ruffles, puffy sleeves, lace, flowing, billowy clothes and paper bag trousers which often overwhelmed my slim frame. I had yet to learn to have one "wow" piece while keeping the others on the down low. These looks also required a fair amount of fussing to make sure all the details stayed put.
One day I was sporting a Lady Di look with a ruffled neckline, pearls and a jacket. A man passed me saying "that's waaaay too much!" I assume he didn't like the ruffles and pearls. I thought it was funny and continued to wear the outfit when ever the mood struck me. It probably was too much…but if Lady Di could wear it I could too.
Fashion Mistake #3: Poor Quality Clothing
Poor quality can be offered at a variety of price points so knowing "quality" when you see it is important. Good quality fabrics, sewn beautifully is what we should be looking for. In the last several years, it seems retailers have reduced the quality of fabrics and workmanship. I was surprised to find a number of items sold by on line fast fashion brand Shein for $10 and $20 dollars priced from $80 to $100 in the department stores.
Poor quality clothing items wrinkle easily, ride up, slump down, pill and/or scrunch in the wrong places making them less desirable in my book. Unfinished seams, unlined jackets, patterns not matched up, and polyester type fabrics all denote poor quality.
A few of my friends have turned to vintage because they are more likely to find quality and unique pieces that set their wardrobes apart.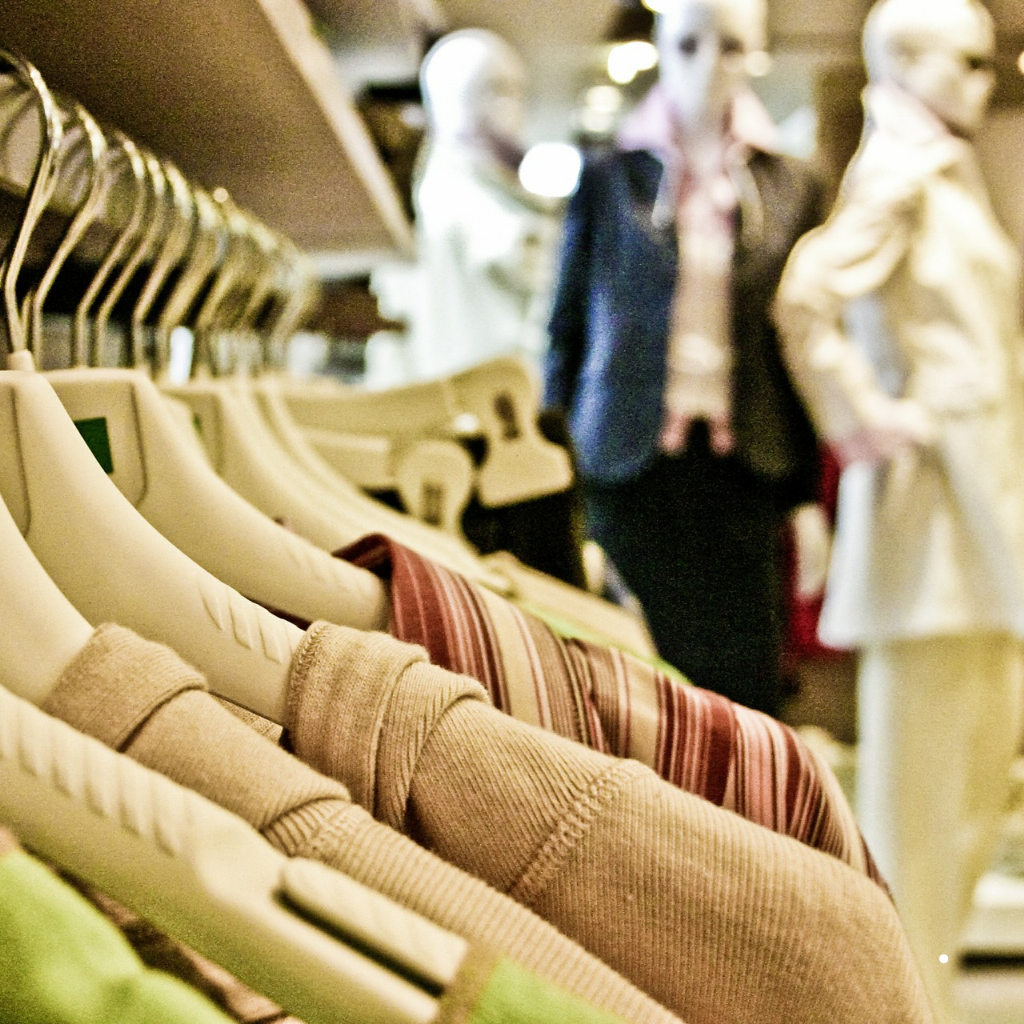 Fashion Mistake #4: Following Too Many Trends
Some trends are definitely fun, and I will still purchase trend items so long as I love them and they fit in with my aesthetic. However, there have definitely been times I have gone over board with trends; there are some majorly cringe worthy photos of me out there, especially in the 1980's. I went classic after that!
Fashion Mistake #5: Wearing Clothes that Don't Fit Properly
Guilty! People would always say to me "you can wear anything!" I took that literally! From tops and jeans that were too small, (and super uncomfortable) to dresses and trousers that were too big and overwhelming; I have been one of those people who will excitedly take a look in the mirror and think "wow this is cute" without really looking at the fit.
Not long ago, I purchased several items on sale without trying them on. They were marked small but they were actually small 6-8 rather than small 2-4, so I had a bag full of tops that were too big. My next thought was to take them to be altered. And then I thought, why would I pay $30 to have a sale top altered? I didn't love them enough so they went directly to charity.
Fashion Mistake #6: Not checking Yourself from the Back.
Again, guilty! I have been notorious for trusting that the back looks as good as the front only to notice belatedly that the back was no where near as nice as the front. I've had baggy saggy seats; skirts that cupped my bottom inappropriately, visible panty line, and back pockets that did nothing positive for me. There was also the hair debacle; If I looked at myself from behind at least once in a while, I would have noticed my hair looked crazy in the back too. There are lots of good reasons to check yourself from behind!
Fashion Mistake #7: Buying Because It Was On Sale
I don't know how many times I've fallen for this fashion mistake; Marshalls and TJMaxx bank on it I think! I'll buy things that are ok or cute because they are so inexpensive. When I get them home I am frequently disappointed and I rarely keep these finds for more that a season. As I've said before, I've been much happier when I spend a little more and make a considered purchase.
I hope this post on 7 fashion mistakes to avoid brought you a smile. Have you had a fashion faux pas related to any of these tips? Let me know in the comments.
Mature Style: Summer Shapewear for Women Over 50
Spring Dresses for Women Over 50