Clean Bronzers for Summer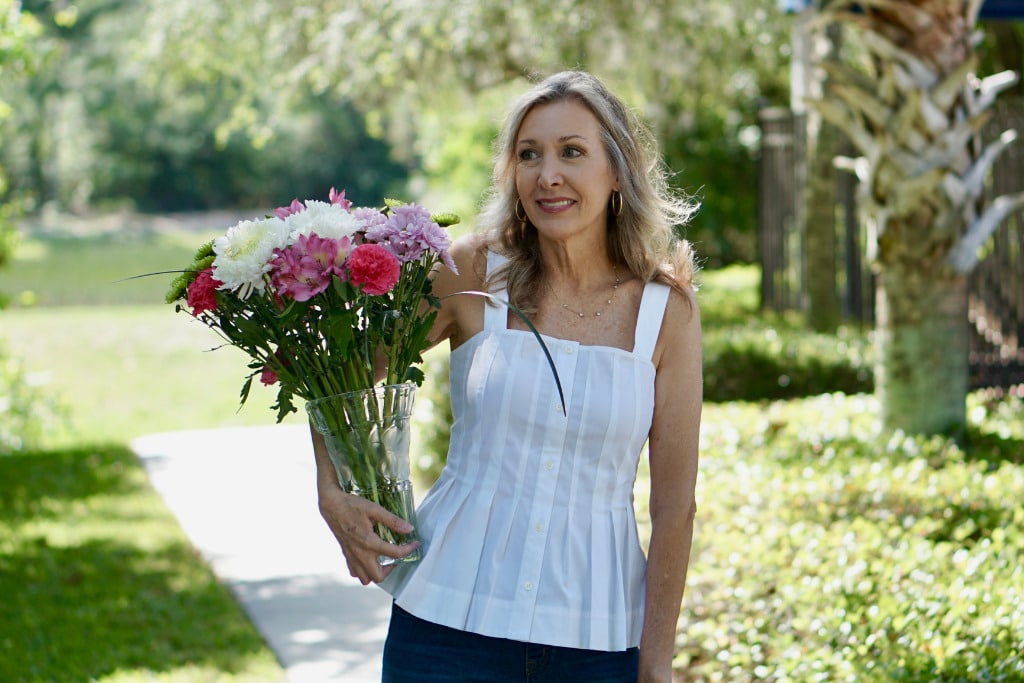 Here's a list of the best bronzers for summer 2022.
Are you looking for a healthy glow this summer? I did a ton of research looking for great natural bronzers on my never-ending hunt for clean products. I found a great list of bronzers for you to find that perfect glow as the summer months approach.
Before we get going, it's important to have a handle on your skin type, your natural skin tone, and the type of beauty products you like best—especially when considering products you will wear in the summer heat.    As we head into summer, I look at my makeup routine to determine what I need to change and look for products with organic ingredients, vegan formulas, and fragrance-free formulas.  This helps prevent breakouts. The good news is that as the years go by, there are more and more great products to choose from, and many of the new products are packed with great ingredients such as green tea extract, cupuacu butter, cocoa butter, mango butter, vitamin e, Burti oil and amino acids which help the skin stay healthy, reduce fine lines, and are great for people with sensitive skin.
All the best powder bronzers and cream bronzers from clean beauty brands are rounded up below!
Kosas The Sun Show Powder Bronzer
This Kosas bronzer is my go-to at the moment. I converted over from being a repeat purchaser of the Physician's Formula Butter Bronzer since college, and I wanted to make a swap to a clean alternative. I don't have extremely fair skin, so I got the "medium" shade, which I kind of regret. I definitely should have gone for "light", because the medium is quite dark. However, with a very light hand and a super fluffy bronzer brush, I make the medium shade work as a "brontour". If you apply the bronzer to the hollows of your cheek and diffuse, you can kill two birds with one stone – bronzing and contouring! I was worried at first because this bronzer has a shimmer to it in the package – but on the skin, it has a super subtle shimmer, like a satin finish, that doesn't look too glowy or glittery. It contains a Shea Butter and Meadowfoam oil that gives it a soft, natural feel on the skin. The end result is a gorgeous natural glow.
Illia NightLite Bronzing Powder
Illia's NightLight Bronzer is another great bronzer option. Again, this one doesn't have a true matte finish, it has a subtle sheen to it to create a second-skin appearance. This powder is formulated without talc and is finely milled for optimal performance and wear. IT can be worn on the eyes as well for a natural no-makeup-makeup look. It provides the perfect sun-kissed look and has a smooth finish.
Westman Atelier Face Trace Cream Contour Stick
If you're tired of powder formulas and are looking for a boujee cream bronzer, this contour stick will do the trick. Westman Atelier has a bendable and creamy formula that minimizes the appearance of pores and provides a smooth texture to the skin. It is formulated with Jojoba Oil, Berryflux Vita, and Kaolin Clay to improve hydration, strengthen the skin's moisture barrier and absorb excess oils to keep your product firmly in place. It's vegan, gluten-free, and cruelty-free and makes it onto Sephora's "clean" list.
bareMinerals Bounce and Blur Blush in Blurred Buff
bareMinerals is a tried and true clean brand that's been around for ages, and their Bounce and Blur "blush" has a bronzer shade that's just gorgeous on all skin types. Another satin finish bronzer with blurring natural minerals, botanical ingredients, and "color smart pearls" to help reflect light for more luminous color. This mineral bronzer has just a little shimmer to it for a bit of a faux glow. The formula is Clean at Sephora and is free of sulfates SLS and SLES, parabens, formaldehyde, phthalates, oxybenzone, and more.
Finding a great bronzer that doesn't contain harmful ingredients shouldn't be a chore. Follow us at Sharingajourney.com for more clean beauty roundups!
Our beauty editor, Brooke Bandoni is a beauty devotee from way back who loves sampling beauty products, research, and writing. She is a recent graduate of UCF's Advertising and PR program, with a minor in Writing and Rhetoric.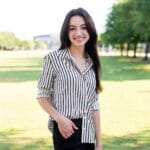 Brooke Bandoni
Beauty Editor