Now that clean beauty has really picked up the attention of many savvy beauty shoppers, more and more brands are coming out with or reformulating old favorites to align with the new "clean" standards for ingredients. There are so many great brands to choose from, but I've created a list here of some of the best clean brands with cult-following lip products for you to try. There's truly something here for everyone, no matter if you prefer a gloss, balm, mask, tube, or liquid lipstick!  Best of all, there is no additional cost to natural beauty products, you can get great products at many price points while avoiding toxic chemicals.  Now is the time to begin stocking your makeup bag with good lip balms, lipsticks, and a few new formulations as well.
Nina has always been careful to use lip products with natural ingredients and actually prefers organic ingredients when possible.  She had skin cancer on her lip when she was in her late twenties, which taught her to be more careful with her beauty products—though she does like her luxury products.  We have found a few great organic lip balms and vegan lip balms and are looking forward to sharing our findings.
When looking for clean lip products, look for natural oils such as shea butter, jojoba oil, avocado oil, olive oil, cocoa butter, argan oil, and hyaluronic acid in your lip products.  These clean ingredients will help keep your lips moist and hydrated—after all, no one wants dry lips!  You can also look for mango seed butter, and calendula extract.  We want to avoid ingredients that cause endocrine disruption at all costs.  The brand Fresh offers sun protection in their lip balms—Nina has a drawer full—I think we can safely say it is a favorite lip balm for her.
As the name suggests, Bite Beauty has a ton of great lip products that all earn Sephora's "clean" designation with no parabens, sulfates, formaldehyde, phthalates, undisclosed synthetic fragrance, gluten, GMOs, aluminum, talc, or animal-derived products. They've got everything from the traditional tubes of lipstick to lip stains, masks, lip crayons, lip treatment, and lip gloss. I've tried out their Agave + Intensive Lip Mask in the color Buzzed and really like it. It's a thick lip balm that has a pretty coral/champagne/iridescent shade to it and a nice vanilla batter scent.  I had never tried a lip mask that you can just wear, so this was really fun to try.
It is moisturizing and the color would look great on many skin tones, but I find it doesn't stay on my lips for more than an hour or two. My only other complaint about their lip balm Is that it comes in a squeeze tube with no applicator, so I always have to use my fingers and blend it in or use a q-tip, which is not convenient on the go- it would be categorized as a traditional lip balm because it comes in a tube.  Tubes and tubs were popular before lipstick was formed into sticks for convenience.  Here, we are featuring the Allure award winning Agave+Weekly Vegan Lip Scrub.
I'm new to Merit's products, but I absolutely love the boujee feeling of their products and packaging, definitely an elevated experience. Their formulas are EU-compliant, free from over 1400 potentially unsafe ingredients, certified by Leaping Bunny, vegan, gluten and cruelty-free. I love the Merit shade slick lip oil, I had never used a "lip oil" before so I wasn't sure what to expect. It was much more pigmented than I had anticipated, and the color was beautiful and natural, kind of like "my lips but better". I paired it with a lip pencil along my lip line for a little more definition.it matched beautifully – it's become one of my go-to lip duos, which is good news because it serves as a lip conditioner and natural lip color all in one. It's extremely glossy and moisturizing which is great for my dry lips, however, it doesn't last that long so you'll want to bring it in your purse to re-apply especially if you're going out to eat.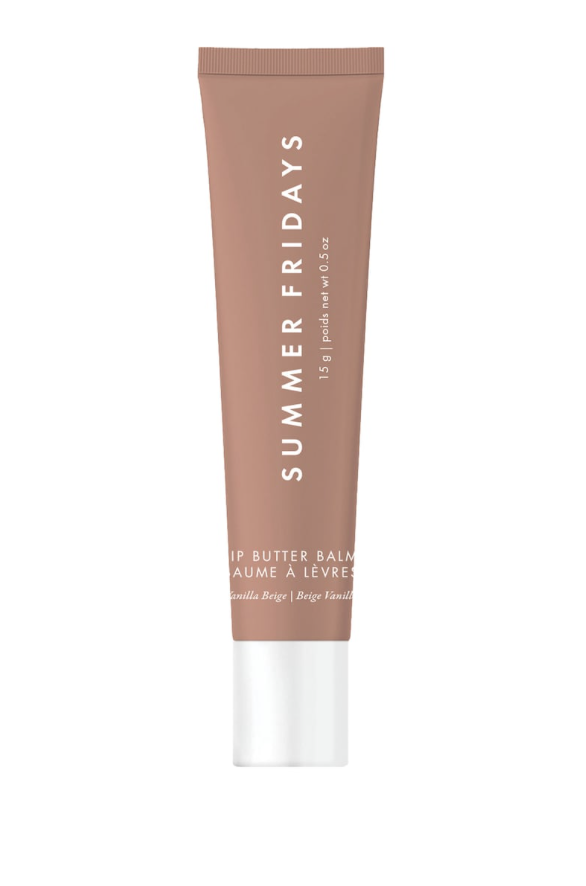 Summer Fridays is mostly known for their skincare, however, they also have a Butter Balm lip product that has a clean formula with shea butter. Their Butter Balm is a vegan lip balm and has a naturally derived vanilla flavor, so you know it's not a synthetic fragrance/flavor full of nasty chemicals. It comes in a vanilla-beige color and a clear color depending on if you want a bit of tint. I've never used this product personally, but I have used samples of Summer Fridays' masks and have seen their rave reviews, it's on my list of good lip balms—and I plan to try it on my next clean beauty shopping spree.
Ilia is stocked with a ton of clean lip products to try. They have a couple of lip + cheek duo items, Color Haze and the Multi-Stick. I have Color Haze, but I've only ever used it on my face, so I can't speak to how it looks like a lip product. They also have a full line of lip colors including traditional tube lipsticks, lip gloss, tinted lip balm, a lip exfoliator, and some clear balms in squeeze-bottle packaging as well as a pot. Their lip products contain ingredients like castor oil, apricot seed and mango seed oils for a plump, hydrated look.  I love their lip care products.  
Lawless is a newer brand I hadn't heard of before, but they earn Sephora's "clean" designation and have a lot of products to choose from. Their packaging has an expensive feel even though their products are at a lower price point than many of the other brands mentioned above. Their "forget the filler" lip plumping products are fan favorites as they're gentle, clean formulated and not sticky. They've got liquid lipsticks and lip liners as well – I haven't seen a liquid lipstick in a tube in a while, not since 2016 when those matte liquid lipsticks were all the rage (I'm so glad we're back into lip glosses and satin finish lip products). Their products are vegan, paraben, sulfate, silicone, talc, gluten, and cruelty free and comes in recyclable packaging.
I have very dry lips and sometimes it seems hard to find products that smooth lips, keep them hydrated and are also clean. As I have delved into the world of clean beauty, it seems like caring for lips with natural products is super important. Luckily, there are so many great products with different consistencies, a variety of natural and vegan oils, as well as different essential oils to treat lips, keep them moist and improve fine lines.
Have you tried any of these brands or lip products? Let us know below! We are always here to try out and review the newest products so you don't have to. Check out SharingAJourney.com to read more blogs on clean beauty products!
Our beauty editor, Brooke Bandoni is a beauty devotee from way back who loves sampling beauty products, research, and writing. She is a recent graduate of UCF's Advertising and PR program, with a minor in Writing and Rhetoric.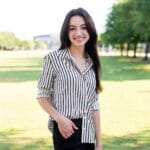 Brooke Bandoni
Beauty Editor