I'll never forget when the first company I worked for introduced "Casual Fridays"—the whole company was abuzz with excitement, most especially the men. No suits or sport coats! Yay! No neckties, double yay! I'm not exactly sure what it meant for women—but it meant something really special for our receptionist. She came in distressed blue jeans and a tight fitting cropped top. The guys hovered around her desk while our boss decided what to do. We needed to develop style essentials and determine how to dress business casual. Finally, I was asked to tell her she had to change, and ultimately sort out what would be appropriate attire for women to wear on Casual Fridays in our office.
Business casual has come a long way over the past thirty years since Casual Fridays hit the scene. There was a time when a business dress code was clearly spelled out from the appropriateness of a woman's hair style and makeup to the height of the heel on her closed toe pump. One of the banks I worked for had just retired uniforms for female employees just before I started working there. (Thank God). But with all the freedom regarding dress, comes confusion. Especially these days. How casual is too casual?
Business casual runs the gambit from jeans and t shirts to chinos and sport coats for men and jeans and t shirts for women, but questions pile up from there. What about shorts? What about graphic T's? What about flip-flops?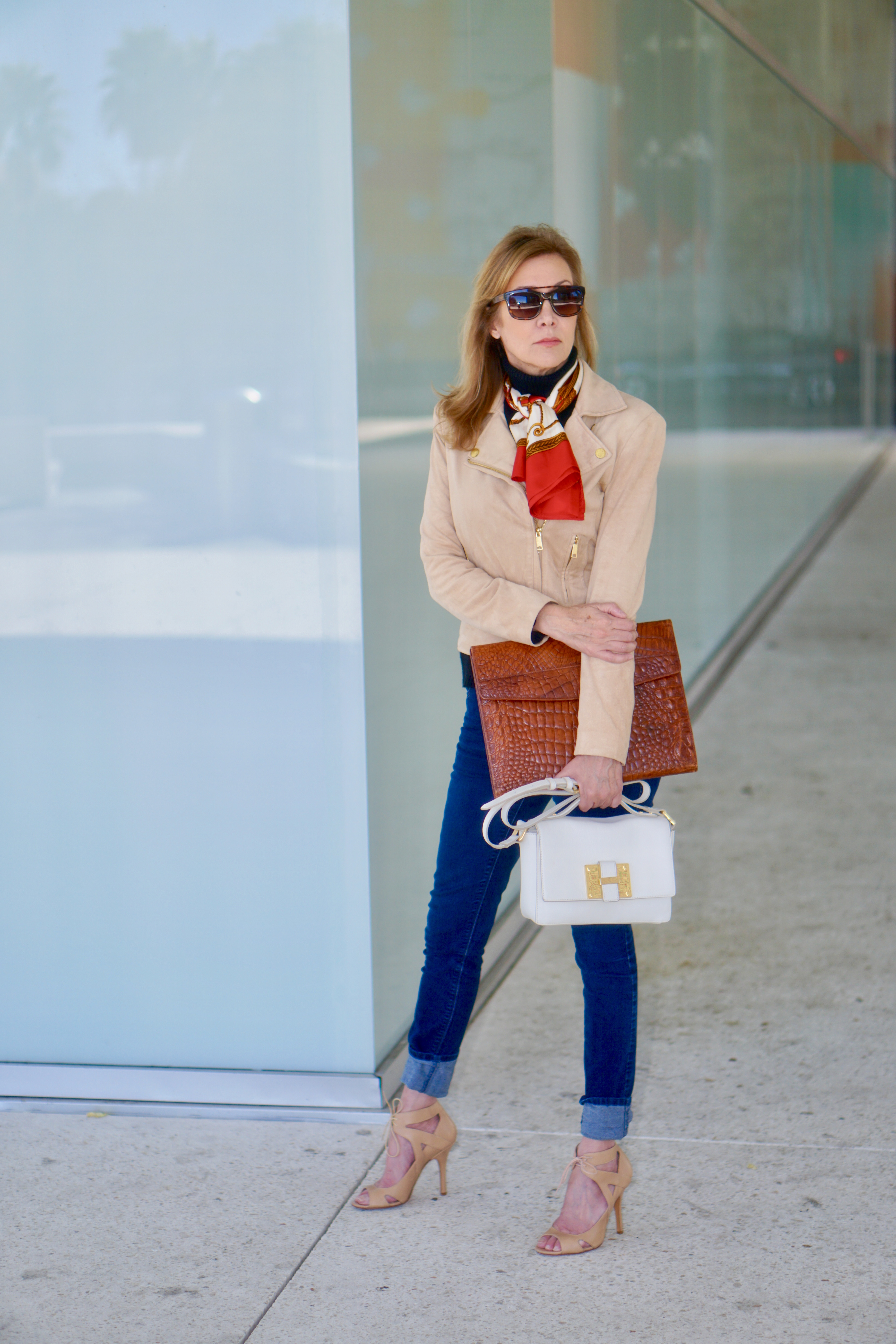 I still go for a polished look since I want to telegraph a business vibe. I do this by adding style elements I pull from more "serious" outfits such as jackets and blazers, jartigans (jacket/cardigans) and accessories, such as scarves, and jewelry to keep my look on point. Shoes and handbags are another great way to add a little jazz to the look so I'm always looking for interesting shoes to add a pop of surprise to the outfit. Check out what to wear for warm weather travel here: https://sharingajourney.com/warm-weather-essentials/
So I styled two looks and sent the photos to Patty to pick the final look for the show. In the mean time, it's your turn to vote: which do you think Patty will choose (leave your answer in the comments) and then watch the video for the answer from the Great Day Tampa Bay website. Check out the Video Here
You are invited to the Inlinkz link party!Click here to enter
Mature Style: Summer Shapewear for Women Over 50
Spring Dresses for Women Over 50