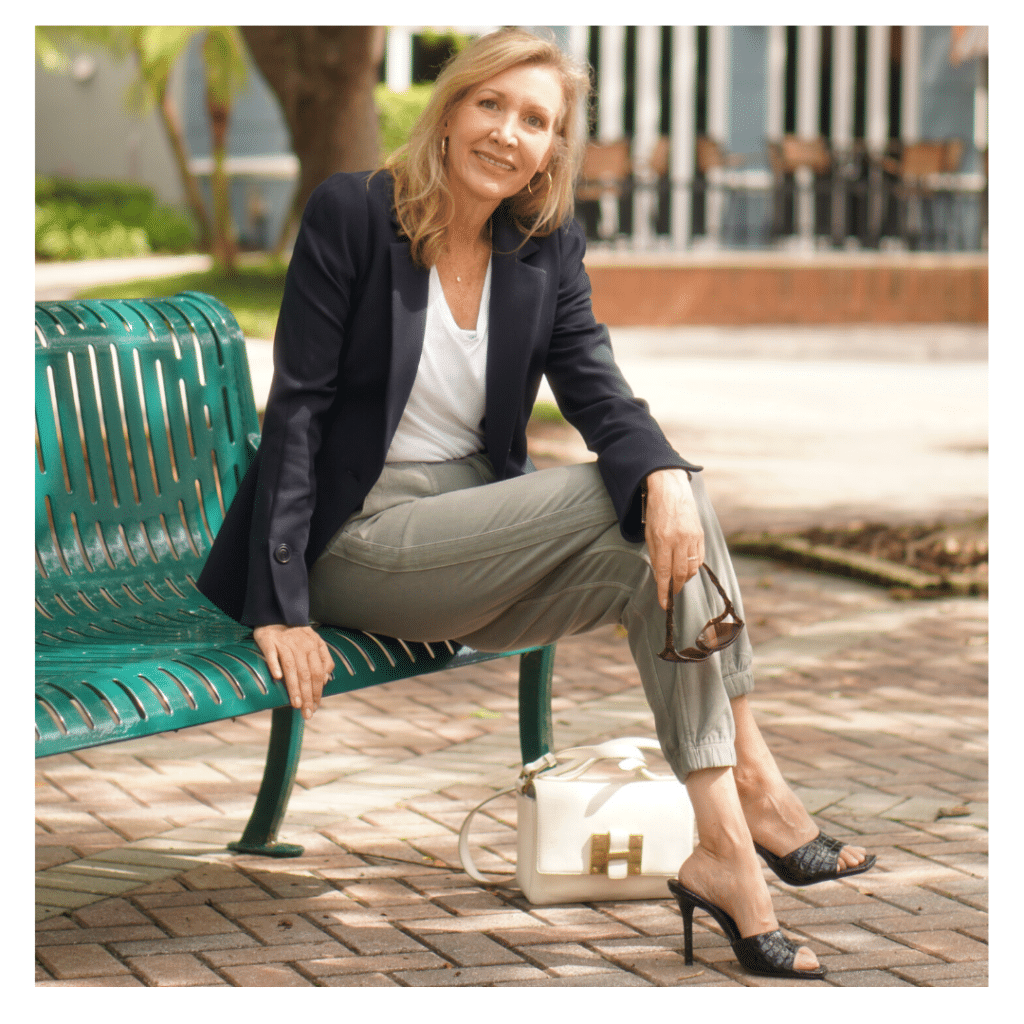 It's no secret that joggers have become the new leggings; and though I love and still wear leggings, I was ready for a little update. However, I didn't embrace joggers readily. In fact, I was concerned they weren't my jam because most of the looks I was seeing weren't as polished as I like for myself.
However, I became more inspired as I have begun to see joggers up styled. I purchased a couple pair from Athleta and set to work creating a few looks which I have come to really love and have been wearing on the regular.
HOW TO STYLE JOGGERS:
Find the Perfect Joggers to Up your Style.
When I began looking for joggers, my first search began with cashmere, I mean what could be more luxurious and decent than a pair of cashmere joggers, especially when we were all about cozy stay at home looks. But I wanted joggers that could be worn out in public without looking too much like pajamas so I began looking for a bit more structure in the fabrication, and detailing, such as pockets and side striping that is both on trend, as well as looking a bit more appropriate (in my mind at least) to be worn out in public.
One of the other challenges was finding my size in stock. I guess we all had the same thought, joggers are the perfect bridge between pajamas and jeans. As soon as we found ourselves in quarantine, we started ordering joggers. By the time I made my way to the table, many of styles I liked were sold out. Gotta move fast when you see something you like these days! After combing through several sites, I found myself at Athleta, where I selected two pair of high waisted joggers, slightly cropped, with a slim line.
Unless your style leans toward edgy street vibes, seeking a sleek line will give a look that lends itself to up styling, plus, you want to make sure the fabric and fit give you a smooth line, not too tight, not too loose. And finally, consider the length of the leg. I chose a length that fell just above my ankle bone which looks great when wearing sneakers, flats or a pair of mules.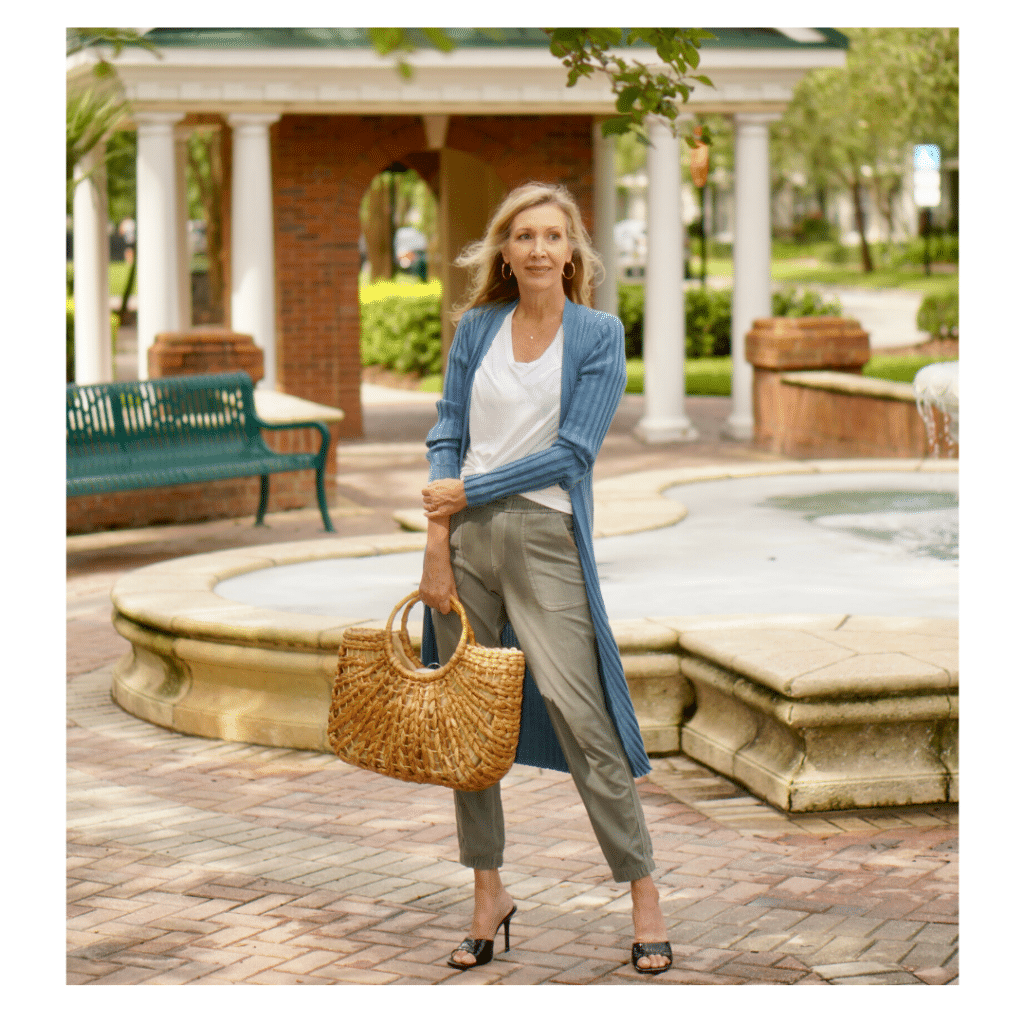 Look for a higher rise, especially if you have an hourglass or pear shape physique and also if you want to accent your waistline. Lower rise look great on apple figure types as well as those with inverted triangle figures.
How to Style Joggers – 5 Essential Styling Tips:
Smooth fitting white t-shirts look great with a half tuck or a knot at the waist. When we have volume on the bottom, we want to avoid too much volume on the top, but you can balance your look with a more structured shoulder.
Grab blazers, jean jackets and dusters, all three look amazing as that sophisticated third piece to add a layer of sophistication to your outfit.
Add simple but impactful accessories. A casual necklace, or an interesting belt will elevate your look.
Style your look up with a button down tied at the waist to create sophistication.
Choose your shoes carefully when up-styling. We want the outfit to look like it is meant to be worn out. Experiment with cute white sneakers, slides or a mid heel mule.
I've been surprised how much wear I have been getting out of my joggers, plus they will be a perfect choice for our road trip in a couple of weeks. Let me know your thoughts, have you embraced joggers? Would you wear them out or are they reserved for home wear?
Mature Style: Summer Shapewear for Women Over 50
Spring Dresses for Women Over 50