Whether you are a strict capsule wardrobe devotee, or a casual, buy it on a whim type of girl, every so often our wardrobe needs an update.  While some don't update their wardrobes at all, most of us make new purchases through out the year as well as for special occasions.  
When we purchase randomly through the year, we can end up with a bunch of clothing that doesn't go together. This is how we get a closet full of clothes, but have nothing to wear.
Being a strategic type of girl, I have a plan I am super excited to share with you today that will help you update your wardrobe without breaking the bank. Once you get it set up, it doesn't take a huge amount of time to maintain and no headaches, I promise!
If you are a fashion lover like me, the prospect of planning and updating my wardrobe is fun, but for many it is an overwhelming task, especially when we are concerned about our budget.
With a little advance work, that can be done in a few hours, you can easily assess your current wardrobe, identify what you would like to add to it, and, you can have an updated wardrobe in a matter of days or weeks.
The first part of the plan is to divide your existing wardrobe into seasons so you can easily see what you have for the current season. Put the rest of your wardrobe away until the beginning of the next season.
How often should you update your wardrobe?
Updating your wardrobe seasonally has several benefits. First, you are working with a smaller amount of clothing, and ensure you have everything you need to look great and be warm or cool each season.
Second, by updating on a seasonal basis you spread the cost of updating your wardrobe through out the year, and are more likely to buy only the pieces you need and that go with your wardrobe because you will be very clear about what you have and the gaps in your wardrobe.
Third, you can more easily mix and match your wardrobe because you can see the exact clothes you will be working with, and you'll be surprised at how much easier it is to make new outfits with what you have.
And finally, you can save money by not buying things you don't need, not buying duplicate items, buying only things that go with other things in your closet so you can build a great wardrobe and you take advantage of seasonal sales to build your wardrobe going forward.
Here's how:
The assessment:
Starting with an assessment of the clothing I have from the previous season, I go through and try on clothing to make sure it still fits, is in good shape and that I still like it. I also try on different combinations to see if I can make new outfits with the clothing I have.
Pro tip:  Some women turn to Pinterest and Instagram and copy outfits from their favorite influencers using the clothes in their existing closet.  This is a great way to get new ideas for outfits.
After this stage, you should have a clear idea of what's in your wardrobe.
For example, if we are heading into spring, I will get out my spring clothing from the year before and put most of my winter clothing away. (More on this in a minute).
I launder and put away clothing from the previous season. I then freshen the clothing for the current season by washing (if needed) and or steaming it so it's ready to be worn.
It's also a good time to get out seasonal shoes, boots and sandals, as well as handbags and accessories. This gives you a chance to make sure everything you have is in good repair and ready to be used.
Pro tip: Use the backward hanger method to see which clothes you wore for the season. Hang the clothing backward. If you wear the item, you can turn it to the right direction. At the end of the season, take a look at the clothes you didn't wear and decide whether to keep or donate.
Identify what you need:
Next, I like to make a list of the things I need to replace or add to my wardrobe to fill in any gaps.   I know pretty much exactly what I am going to need at this point.  Often it's as simple as replacing t-shirts and tank tops, other times I am looking for a few pieces to build out  a mini capsule (You can read about how to build a capsule wardrobe here)
Pro Tip:  Taking photos of the outfits I have made and the ones I want to build  can be a great way to keep me on track when adding new pieces to my wardrobe.  When I am shopping, I can just look at the photos on my phone.  
Check out the trends:
While I am not a big trend person, usually every season there is something that catches my fancy. Adding a couple of trend items to your wardrobe helps keep it current and when chosen well, can be a part of your wardrobe and helps make your wardrobe unique to you.
I often check out my favorite bloggers, national magazines and go through my Pinterest boards for inspiration.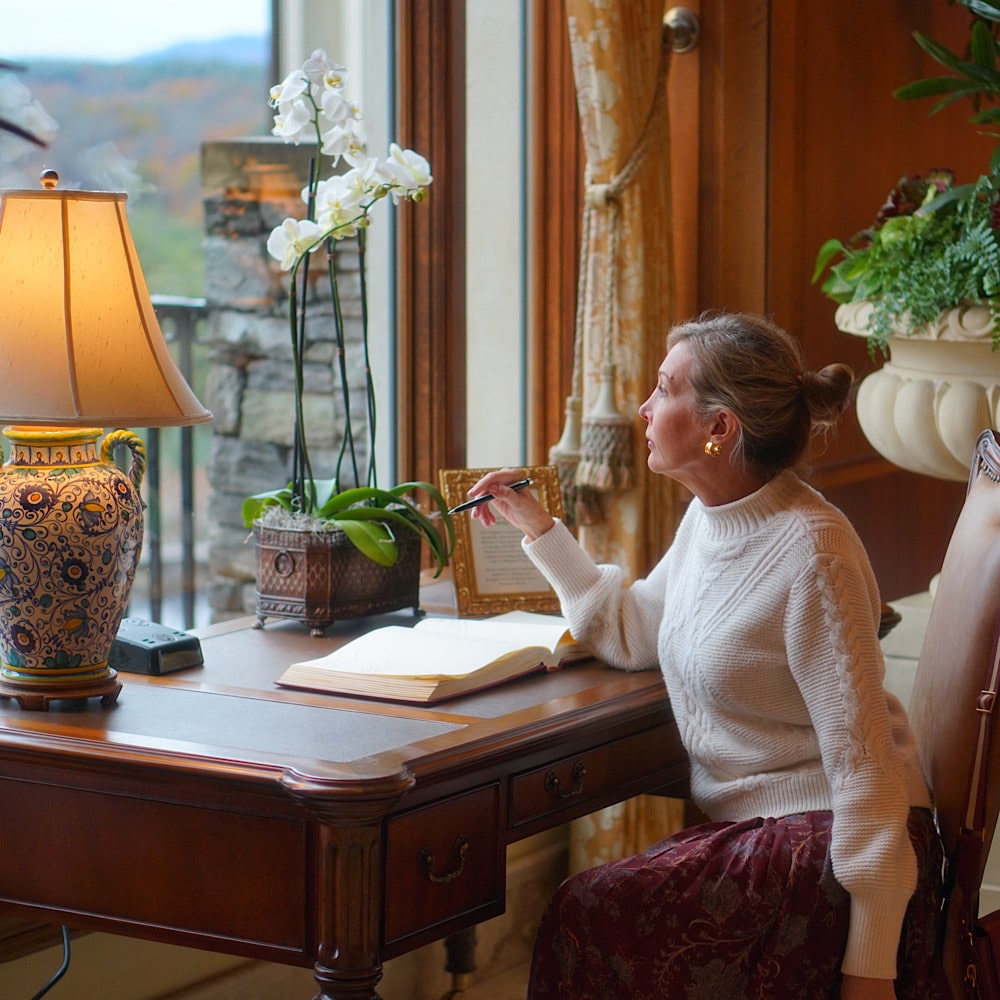 How to budget for a nice wardrobe
When it comes to budget, there are two approaches, one is to purchase fewer more expensive pieces and the other is to look for items on sale, thrift, or purchase from discount shops. One of my favorite ways to get really beautiful new pieces and still keep my budget in check is to shop post season sales.
I simply place the clothes I want to purchase on sale in the wish list of my favorite shopping sites, then I check back periodically to see if they have gone on sale. 
Pro Tip: You can also use sale notification services like Shoptagr to let you know when your favorite items go on sale.
Shopping vintage and second hand is another great way to get signature pieces to add to your wardrobe at a fraction of the cost.
How to transition your wardrobe from season to season:
Those living in northern climates often have four seasonal wardrobe changes, where as women living in the south can get away with two. (Though I definitely have four as I miss the season changes deeply and I get tired of wearing the same things almost all year around)
There is always that awkward time between seasons where the weather is changing and you need to pull out some pieces from the next season to keep you warm (from summer to fall and from fall to winter) or to lift your spirits (from winter to spring) we cycle in lighter weight clothing. 
Putting together outfits from winter to spring can be tricky as the weather quickly changes from warm to cold in a matter of hours.  We can layer light spring pieces together with sweaters and jackets, allowing us to wear fresh spring colors and patterns while still keeping warm.  The same can be done for each season, as you introduce colors and patterns from the upcoming season, and layer jackets and sweaters to keep warm.
One of the best ways to begin transitioning your wardrobe from season to season is to begin with  accessories.  A mid tone colored hand bag, a fresh pair of sunglasses or a few delicate chains are a great way to lighten your outfits  in spring, while adding boots, flannel shirts and cozy cardigans can transition our wardrobes into the cooler months.  
Color and pattern can also be a great way to signal the changes in season. Even though it is often very warm here in the fall, I love switching from spring and summer colors to warm neutrals, and earth tones as we head into fall just to get the vibe going.
I hope this helps you organize your wardrobe according to seasons, and begin to plan your wardrobe strategically so you can build a wardrobe that reflects your unique style, one you can wear for years to come and not break the bank.
Read more here:
Spring Capsule Wardrobe Essentials Every 50 Year old Fashionista Needs
Early Fall Wardrobe Hacks: 8 Ways to Start Fall Now
Mature Style: Summer Shapewear for Women Over 50