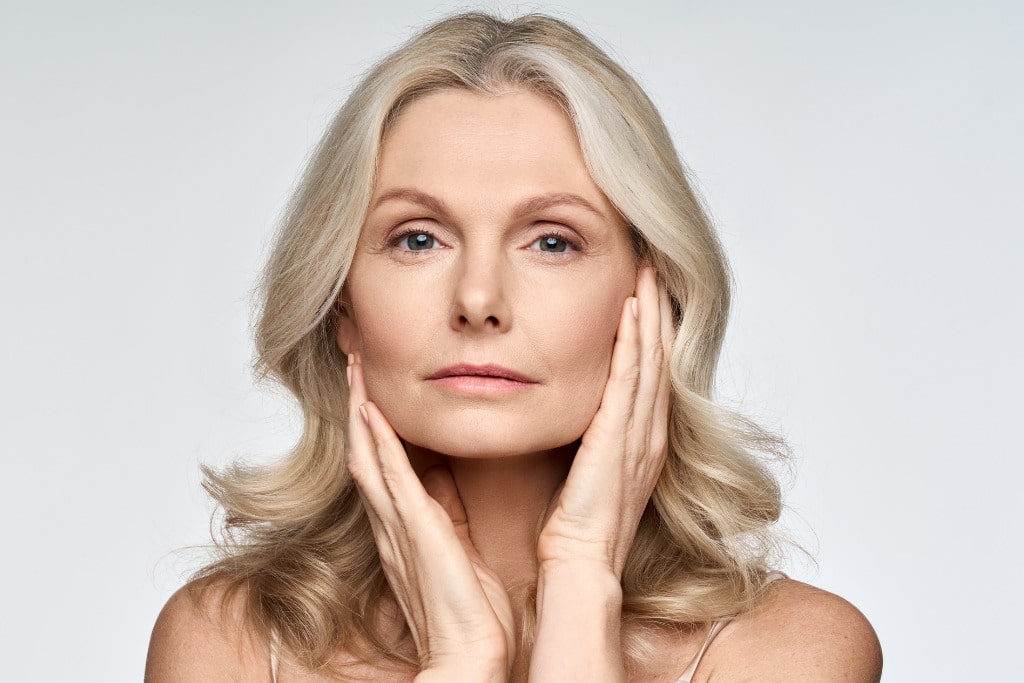 Kosas Vs Ilia: Skin Tints and Foundations
If you've been in tune with the clean beauty world, you know that both Kosas and Ilia have two fantastic base makeup products, a foundation, and a skin tint. If you're not sure which one you should grab on your next shopping trip to Sephora, look no further. I've done the research, combed through the reviews, and compiled the good, the bad, and the ugly for each of these products!
Kosas Versus Ilia: Foundation
Kosas Revealer Skin-Improving Foundation SPF 25
The good:
This is my current daily foundation. I absolutely love it, it looks gorgeous and airbrushed, it's got medium buildable coverage with a velvety finish, plays well with powders and cream blushes, and isn't too dewy but not too dry. I also have noticed that the hyaluronic acid, niacinamide, squalane, and caffeine in this foundation have made my skin softer and less congested than when I didn't wear foundation at all. Its claims to be "skin improving" absolutely holds up in my case. I definitely recommend it as a great everyday foundation for combo/normal skin. For clean makeup, this one is the closest you're going to get to the full coverage category as it covers dark spots and dark marks, minimizes the look of pores, has great coverage, a creamy texture, and feels just like a second skin. No heaviness, cakieness, and a little goes a long way.
The bad:
The negative reviews on the Kosas website are mostly from people who struggle with extremely oily or extremely dry skin. No foundation will be for everyone, and as someone who does struggle with some dryness from tretinoin treatment, it does stick to and make my dry patches more noticeable. However, in my opinion, almost any makeup over dry skin will accentuate it, so I felt this was more of an issue with my skin than with the foundation. Since this is a "satin" finish foundation and not formulated for oil control or a fully matte finish, it will probably not hold up for those who have oilier skin types. I still think that despite that, this foundation is still worth a try at its reasonable price point. In addition, some reviews mentioned that the lightest shade was still not light enough for people with extremely pale skin. Definitely consider grabbing one shade lighter than you think you'll need, as the shade range tends to run a touch on the tan side.
Ilia True Skin Serum Foundation
The good
The Ilia True Skin Foundation is great for those with medium/oilier skin types and is also packed with skincare ingredients such as Niacinamide and Allantoin. People love the medium coverage and blendability. Lots of great reviews for mature skin, stating that the foundation doesn't settle into fine lines. It gives a glowy skin look and has flexible coverage. It is easy on acne-prone skin, provides extra hydration, and is great for drier skin. It gives off a nice bare face, everyday look.
The bad
Compared to the Kosas Revealer foundation, this formula doesn't have nearly as many skincare ingredients and is more expensive than Kosas. This one is also fragranced with a rose scent that lots of people don't like. There were also numerous reviews saying the foundation caused some people to break out or caused an acne flare.
Winner: Kosas Revealer
Skin Tint: Kosas Versus Ilia
Kosas Tinted Face Oil Comfy Skin Tint
The good
This skin tint provides super sheer coverage, a great option for those days when you're working from home and don't want to wear a full face of makeup. It's perfect for the natural beauty, "no-makeup makeup" kind of look. Its key ingredients are avocado oil, meadowfoam oil, red raspberry oil, jojoba oil, camellia seed oil, and rosehip seed oil for a super moisturizing and brightening base. Although it's packed full of oils, it actually dries down to a satin finish which is much better for those with medium to oily skin tones. Lots of people loved the airbrushed super light coverage effect, and many people who use it use it love it because it doesn't cover up freckles or beauty marks that some people want to show off. This is a great product if you're just looking for a natural lightweight formula that you can use in place of your regular moisturizer in the mornings.
The bad
This skin oil does not have any SPF like the Ilia one, so you need to make sure you put on some sun protection underneath this one. In addition, reviews complain that the sheer tint doesn't provide enough coverage. Fairly enough, Kosas themselves consider this product "the sweatpants of makeup", so if you're truly looking for skincare with just a little tint to it, this one's for you. Even though this is called a "skin oil", lots of people complained that it was actually too dry and clung to the dry skin on their face, some complained it slipped around and never set. This probably depends on your skin and what skincare you put on underneath, so that's important to note.
Ilia Super Serum Skin Tint SPF 40
The good
Ilia's skin tint is considered one of the best-tinted moisturizers of 2020. It is Ilia's #1 best-selling base product and has won Allure's Best of Beauty list in 2020 and Byrdie's 2020 Eco award. Its coverage is very light and provides a beautiful dewy finish, great for very dry skin or for those who live in colder climates. It has a high SPF rating of 40 and has a lot of great skincare ingredients like hyaluronic acid, squalane, and niacinamide which is a better lineup than their True Skin Serum Foundation.
The bad
Many people complained this product didn't give them enough coverage. This is also definitely not for you if you have normal or oily skin types. Illia's skin tint provides you with super dewy skin, which could slide right off your face on a warm day. Some people also commented on a weird smell that was so off-putting they wanted to take the foundation off. Most of the "clean" foundation products have an odd smell as they are avoiding adding artificial fragrance, which is definitely understandable, however, some people might be more sensitive to it than others. I also saw people stating the foundation "peeled" which is something I've never heard before. An Ilia rep commented on that review and told them that the product must "set" for 2 minutes before you can set with powder or add bronzer or blush, which I felt was important to note.
WINNER: Illa for dry skin, Kosas for oily skin
If you want me to do showdowns of more clean beauty products, be sure to leave us a comment and let us know what you'd like to see me compare next!
Our beauty editor, Brooke Bandoni is a beauty devotee from way back who loves sampling beauty products, research, and writing. She is a recent graduate of UCF's Advertising and PR program, with a minor in Writing and Rhetoric.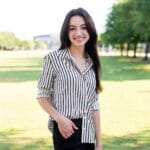 Brooke Bandoni
Beauty Editor